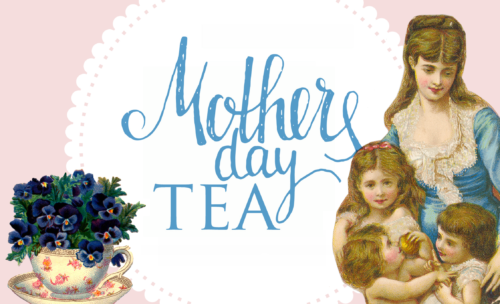 Sunday May 9th we will be offering our annual Mother's Day special Afternoon Tea service. A delightful repast of traditional tea sandwiches, savories and scones will be on offer along with a delightful array of sweet treats, a special limited tea blend and a fabulous cocktail/mocktail. Also each Mum in your party will get a little party favour. Our fabulous team of Pastry gals and our savory chef have come up with a new array of goodies that will please Mum no end! 
This paragon of deliciousness will be available at both locations on Sunday May 9th only. 

We will be having three seatings, 11:00 am to 12:30, 1:00pm to 2:30, and 3:00 to 4:30 pm (due to Covid-restrictions the seatings are strictly for an hour and a half)

Limited seating with no more than six people in one party due to Covid-19 regulations.

When booking your reservation please state any dietary restrictions, how many Mum's are in attendance and if there are any children 11 years and younger.

The price per person is $48.00 and $24.00 for children + tax & gratuity.

Reservations on line are available but extremely limited due to the number of tables we are limited to. A credit card will hold the reservation, no shows or late cancellations will incur a $25.00 charge per a head. A late cancellation is less than 48 hours. Thank you for your understanding.
Please ring us with any questions 415-771-4252. Leave us a message and we will get right back to you.
❈