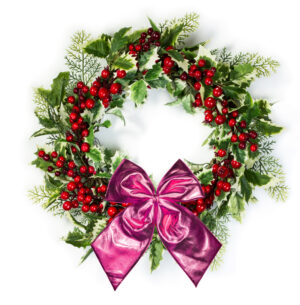 Our Holiday plans are all in place for both locations in San Francisco and in Ross. We would love to have you join us! We have been celebrating the Holidays with our own special kind of Afternoon Tea Love & Style for over fifteen years and we know you won't be disappointed this year!
HOLIDAY MENU
An elevated Afternoon Tea experience with a Brit-ish Winter Menu. Our two wonderful chef's and their teams have come up with a scrumptious array of tea sandwiches, savouries, seasonal scones and pretty & tasty sweets and treats. We will have a selection of seasonal, exclusive teas and everyone will part take in the old Victorian ritual of pulling a Christmas Cracker and a treat to take home ! The Nursery Tea service includes an age appropriate craft too!
This is the time of year where we decorate with trees and baubles, bright and glittery, little tablescapes and other shiny bits & bobs to create memories for your families & friends so why not join us at one of our locations ,in Japantown, San Francisco or in Ross in Marin County.
         $58.00 per adult & $48.00 for kids 11 years and under
***PLEASE NOTE: We will not be serving our regular Afternoon Tea Service in the month of December, only this "Holiday Afternoon Tea"***
Holiday Tea will include the following:
Three fancy tea sandwiches, two warm savouries, a seasonal warm scone & crumpet served with all the traditional condiments, four sweets & treats and a selection of seasonal loose leaf teas. Each guest will also receive a Christmas Cracker and a treat to take home.
The children's Nursery Tea (for kiddos age 11 or under):
Three child friend tea sandwiches, two warm savouries, a seasonal scone with jam and four sweets & treats. They also have a choice of our famous mug of hot chocolate, a pot of tea or hot apple cider. They will also receive an age appropriate craft and a Christmas Cracker to pull!
We will ONLY be serving our Holiday Afternoon Tea service on the busy weekends! During the week you can order other luncheon options as well as our Holiday Afternoon Tea. 
Let us know of any dietary restrictions at the time of booking or if you require a gluten free version of the Holiday Tea ($6.00 supplement) Please note we do not offer a vegan Afternoon Tea service at this time.


A Credit Card required at booking to hold the reservation: 415-771-4252

72 hour cancellation policy/ no shows will be charged $25.00 a head

Please ring us with any questions 415-771-4252. Leave us a message and we will get right back to you.

You can also book directly on our website www.crownandcrumpet.com/reservations
❈