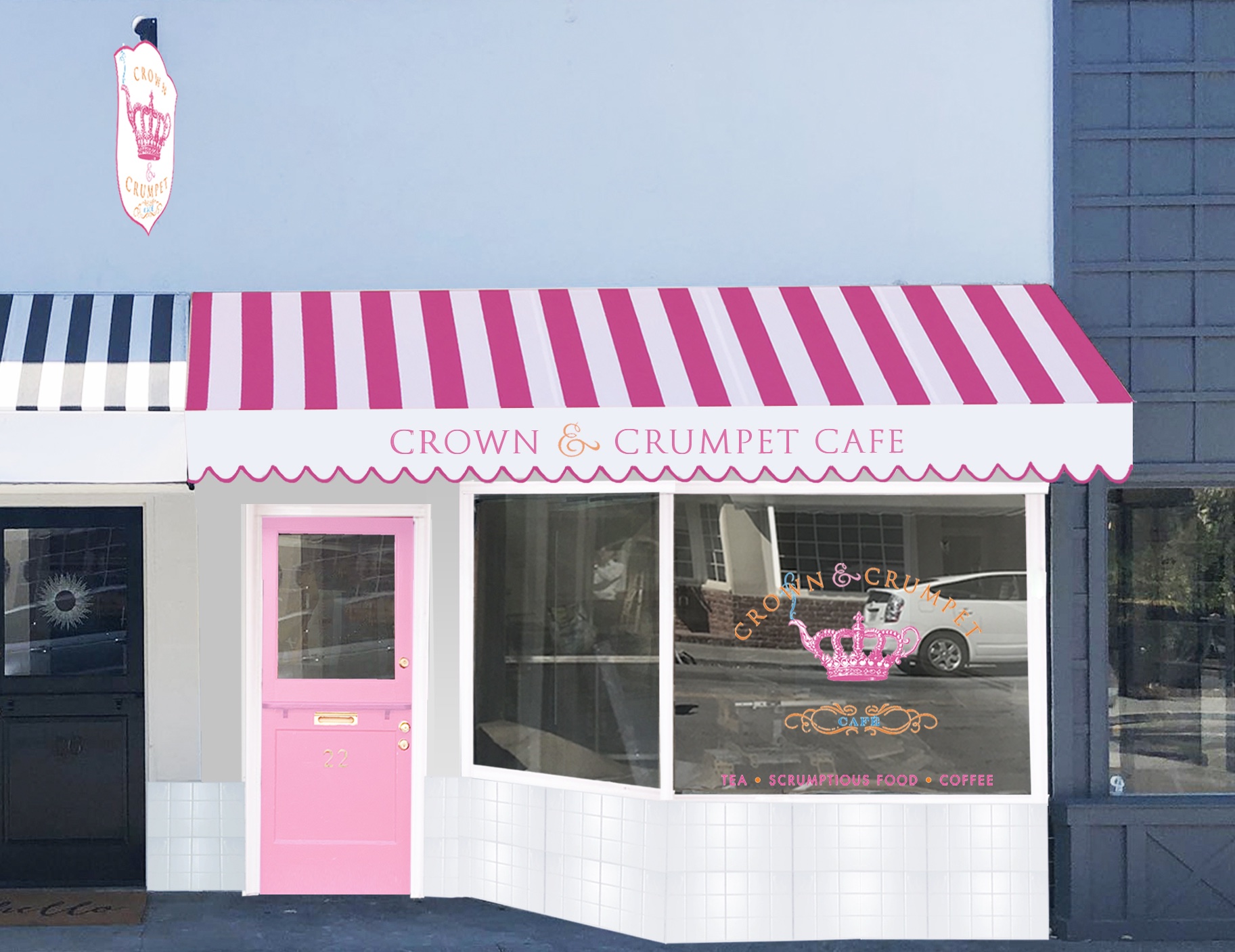 Jolly Exciting News… We're Opening in Ross, Marin County!
We are thrilled to announce that Crown and Crumpet is expanding to Marin County, just over the Golden Gate Bridge and a 20-minute dawdle up the motorway! We will be opening our second location in beautiful Ross, a classic small town that is desperate for a good cuppa of tea, scrumptious food and a decent cup of coffee. We are planning to open in mid 2020 … But you never know if a spanner in the works rears it's ugly head so keep your fingers crossed that all goes well and we can open very soon!
Rather than being a 'jewel box' of a tea shop, as it is a rather small, it will be more like a 'tea caddy' of a shop! An intimate cafe that will be the perfect place to pick up a delightful coffee drink and a breakfast pastry to fuel the morning commute. A charming place to relax in after the school run, have lunch with a friend, or enjoy an afternoon pick-me-up cuppa and warm scone. On the weekends, we will be a unique destination for our classic Afternoon Tea experience. Perfect for enjoying a respite from the wearies of the world and celebrating with friends and family or any lifecycle event. Whatever your reason is, we can't wait to see you and we are super, duper excited to welcome you to the Crown & Crumpet Cafe, a tasty and stylish slice of British life in Marin County!
Details for When We Open in the Spring !

---
 Address: 22 Ross Common, Ross, CA, 94957
Hours: Monday-Friday, 8am to 5pm / Saturday-Sunday, 9am to 4pm
Please note we will be announcing more info in the new year about private party bookings for this location…as we want to get settled into our new digs first and be of 'tea service' to our new community.
Stay in Touch!
---
Finally … give us a call or drop us an email… (information@crownandcrumpet.com ) if you have any questions about our new cafe (415-771-4252) or stay connected to all things Crown & Crumpet by hitting the subscription button right here!