C
rown & Crumpet was founded in 2008 by Christopher and Amy Dean in San Francisco. The original Tea Salon was located in Ghiradelli Square and was a well loved and unique space for a British Tea Salon. But as things are want to go in the ever popular San Francisco real estate game the rent became too high and alas that location had to go. A new, smaller location was opened in 2013 in the Japantown neighborhood of the city. The management of The New People Building, a Japanesse Arts & Entertainment building recognized our unique brand and style of restaurant, cafe and tea salon rolled in to one that they thought "wouldn't it be a jolly good idea to have a Crown & Crumpet mini version located in our lobby ?" What a brilliant idea! We quickly gathered together our tea pots, silverware, tablecloths and loads of other accoutrements and opened up Crown & Crumpet Tea Stop Cafe in the Spring of 2013
We called it the "Crown & Crumpet Tea Stop" so that we could manage all our devoted and beloved fan's expectations about the new space. Sadly the pink and white floors are not here, the chandeliers covered with linen fabric drums, the sofa and fireplace and the portrait of Chris's aunt  hanging above the said fireplace are all packed away for another day and our second location! The good news is that we were able to get back in business pretty quickly, in a great location and a rent that was WAY more reasonable and sustainable for the long term. We also have an amazing staff and Pastry Chef extraordinaire who leads a great kitchen and  has elevated all aspects of our menu! So have no fear, we may not have all the glorious "bits 'n' bobs" of the Ghiradelli location but heck, we are still in business, we still serve the best Afternoon Tea service in the Bay Area (according to loads of people!) and we are still lots of fun and we are still cheeky to boot!
❈
Christopher & Amy Dean
The Owners
Save
Save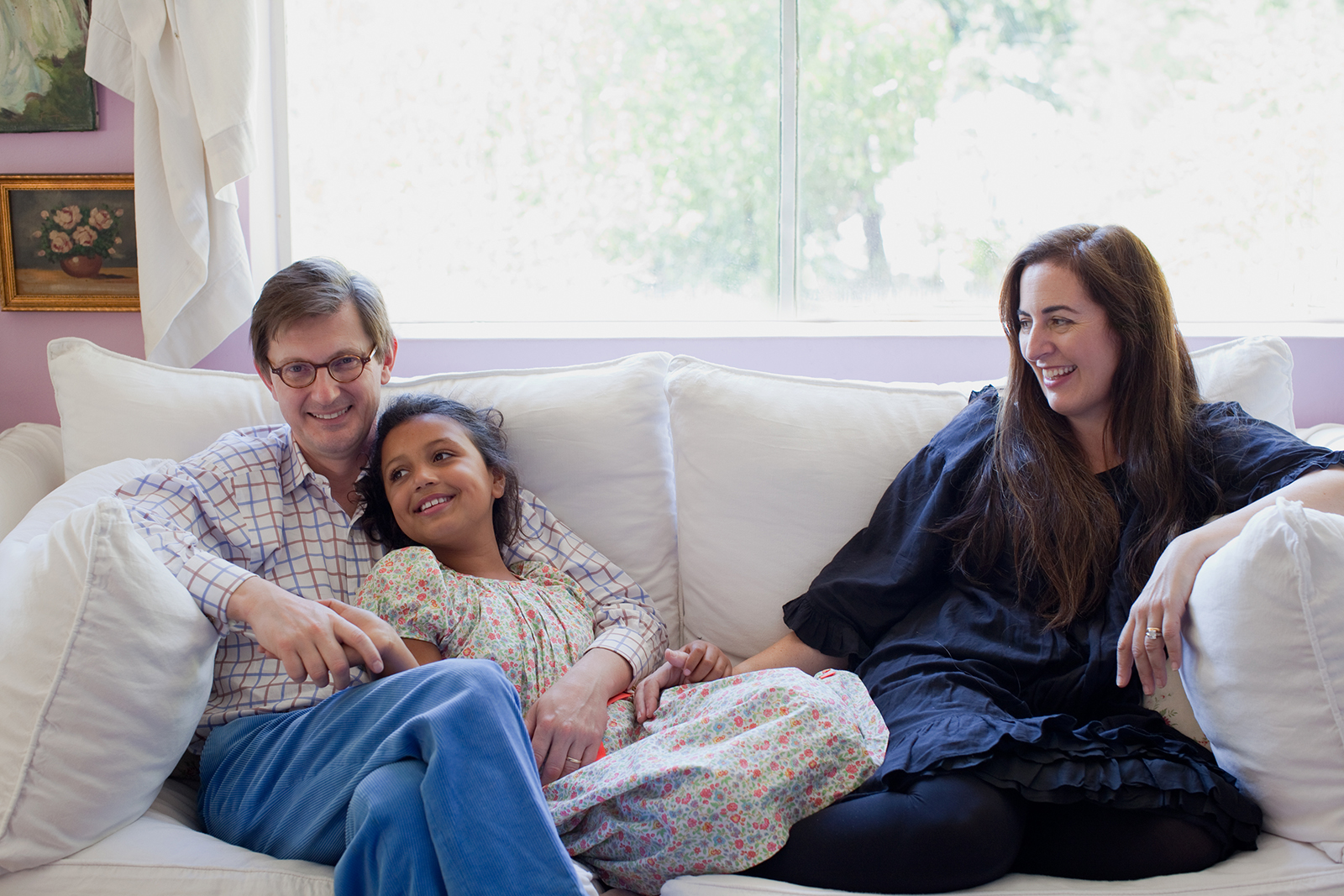 Save
Save
Christopher and Amy met in 1994 in London at a dinner party held at the home that once belonged to the 19th Century novelist George Eliot. Their mutual love of tea, antiques, and travel drew them together instantly. After tying the knot at a lavish tea party themed wedding on Chris's Aunt's croquet lawn, they travelled to Amy's home town of San Francisco. In 2001 they opened 'La Place du Soleil', a small but perfectly formed antiques store in Russian Hill. Over the seven years that the shop was in business, it gained a loyal following that bordered on the maniacal. Their clientele included many locals, decorators, and celebrities, including Cameron Diaz, Jeff Goldblum, and even Oprah! They loved running the business, only closing it when they realized it was time to move on to their next adventure of opening an English Tea Room that reflects their unique style and celebrates their love of of tea. And so Crown & Crumpet was born in 2008.
Save
Save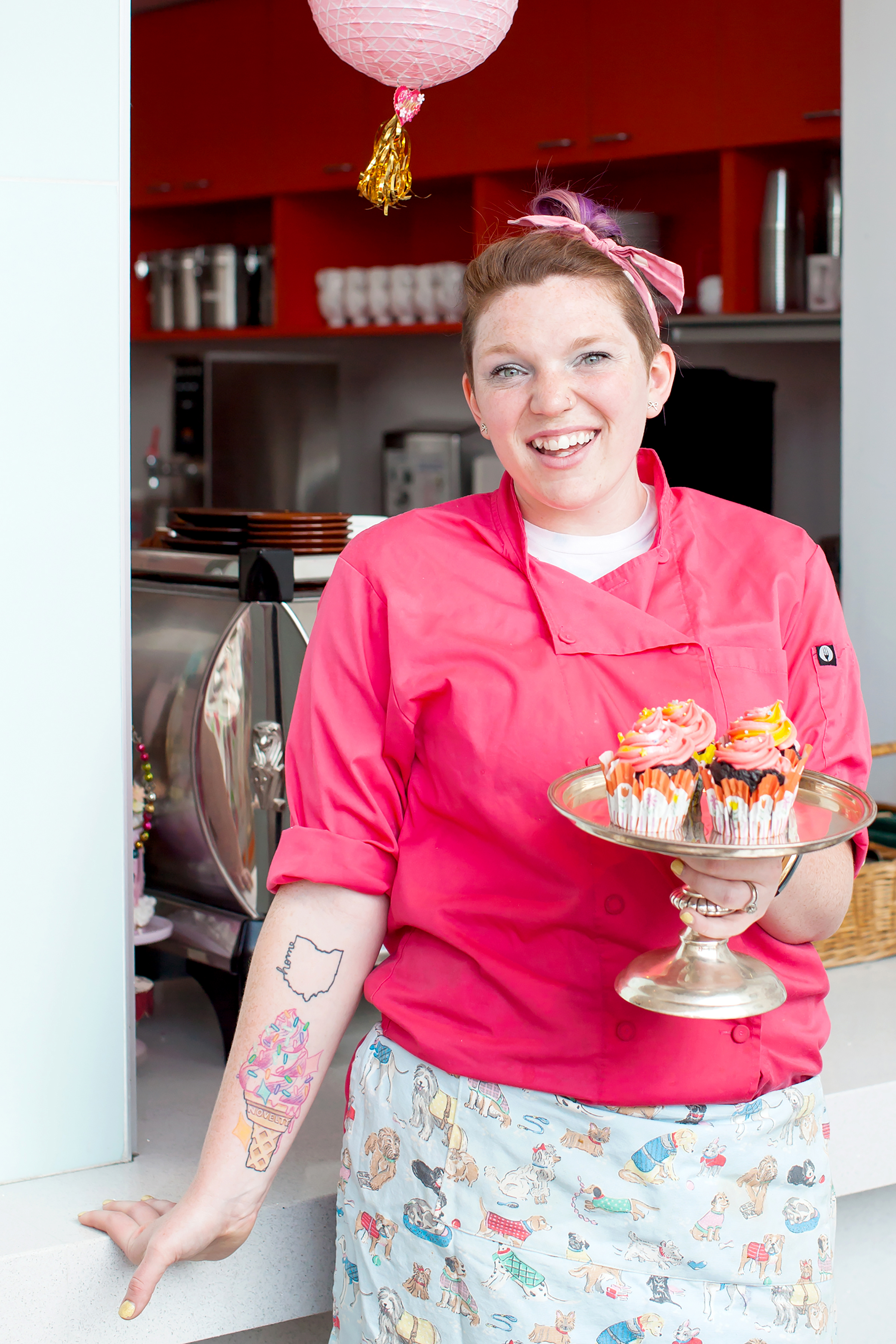 Miss Amanda Elkins
Head Pastry Chef
Amanda, our head Pastry Chef extraordinaire! The queen of unicorn cakes and common sense! How we worship her! Amanda hails from Ohio… not long after culinary school she and her charming husband high tailed out of the mid west by piling all their worldly goods including their  little pooch Daisy into their hatchback and made their way to San Francisco,  those crazy kids! Her first stop Crown & Crumpet and we grabbed her! Amanda loves tattoos, fuzzy animals, baking, her friends and living in Beserkley!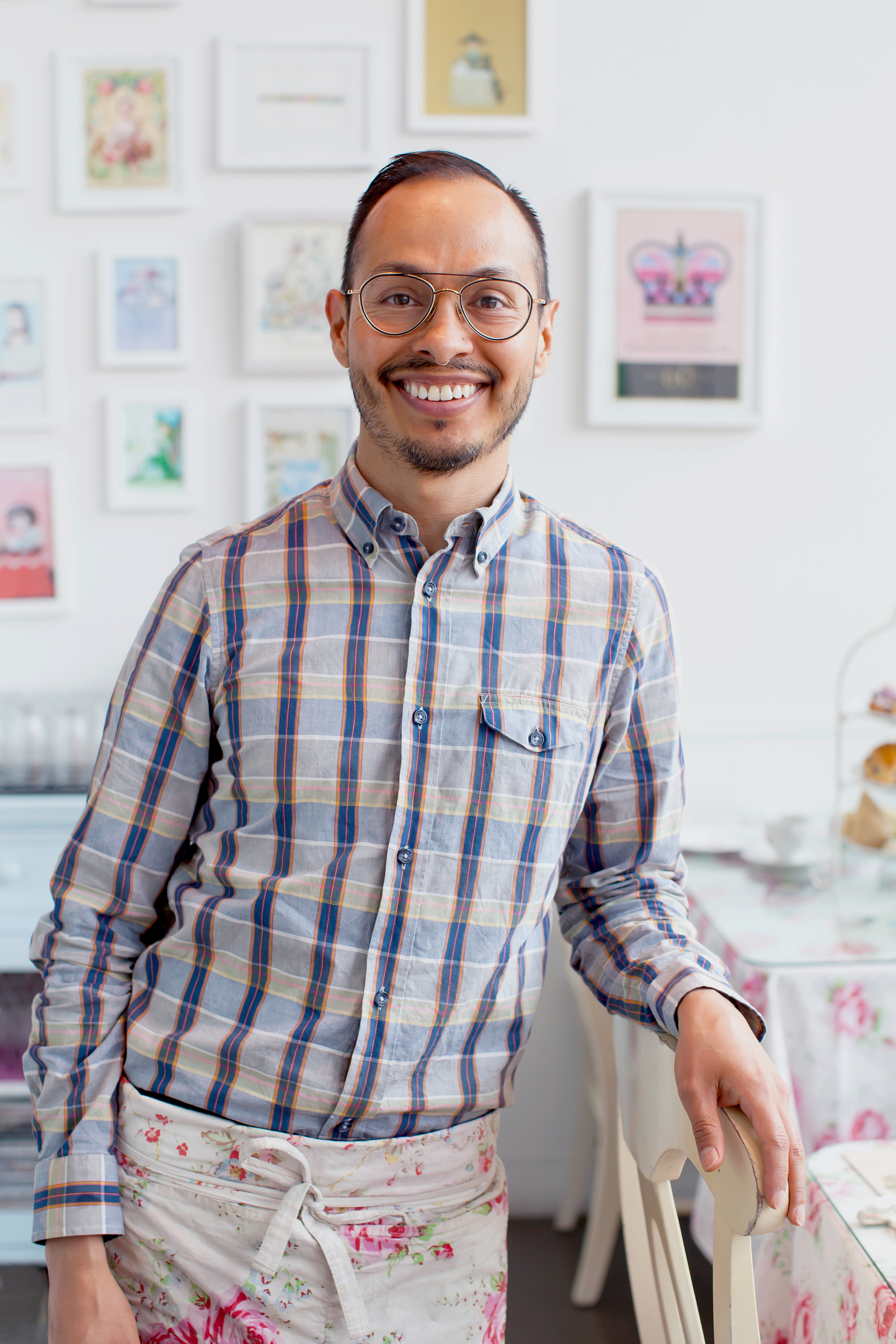 Andrew
Manager & Trolley Dandy
Andrew has been drinking the Crown & Crumpet tea-aid since we opened our Japantown location. We saw manager material in him with in days of opening and crowned him  the boss. He keeps us all on schedule, makes sure we are doing everything in the Crown & Crumpet way and regales us of his tales of high school at the School of Performing Arts with Mr Shu from Glee! When not brewing up pots of tea, checking in guests, serving, cleaning and bossing he can be found at the local spa getting a massage and dining in the Mission.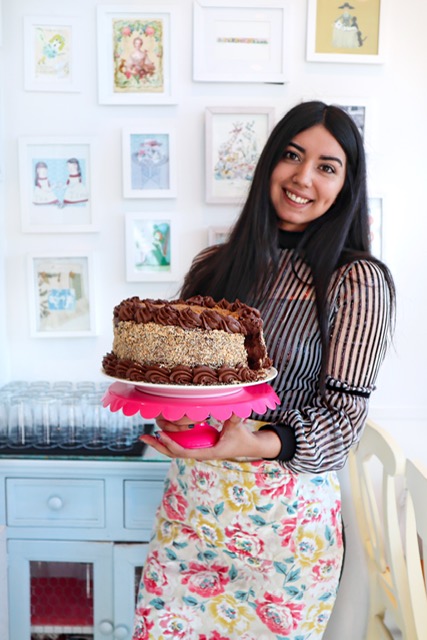 Barbi
Trolley Dolly
Barbi was friends with Odelia, our Lolilta Trolley Dolly who has now sadly decamped to the southern state of Georgia. But since they both hail from Chile, when they landed in San Francisco, these tea loving gals supported each other in the maddening world of Nanny-dom. Now they both prefer to nanny our lovely guests. Barbi is an Instagram star with a massive following. She is a devotee at the gym which has transformed her into  a fierce but loyal gal who can eat copious amounts of our delicious scones because when not serving her fan base at Crown & Crumpet she is working out and showing us how to lift a 500lb barbell effortlessly! Her charm and strength endear her to us all .
Ross
Savoury Cook
Ross was rescued from the dregs of dreary high school..he started off, like so many great chefs as the dishwasher and over the years has had "on the job training" as a savoury cook and he's doing a great job. He is our  protector of all things mechanical, analytical and judicial. With a mind that works like a mad professor he sorts us all out. When not working away in the kitchen concocting mini savouries and tea sandwiches he is teaching kids in Marin, martial arts as he is officially a black belt in Karate. Don't mess with our Ross!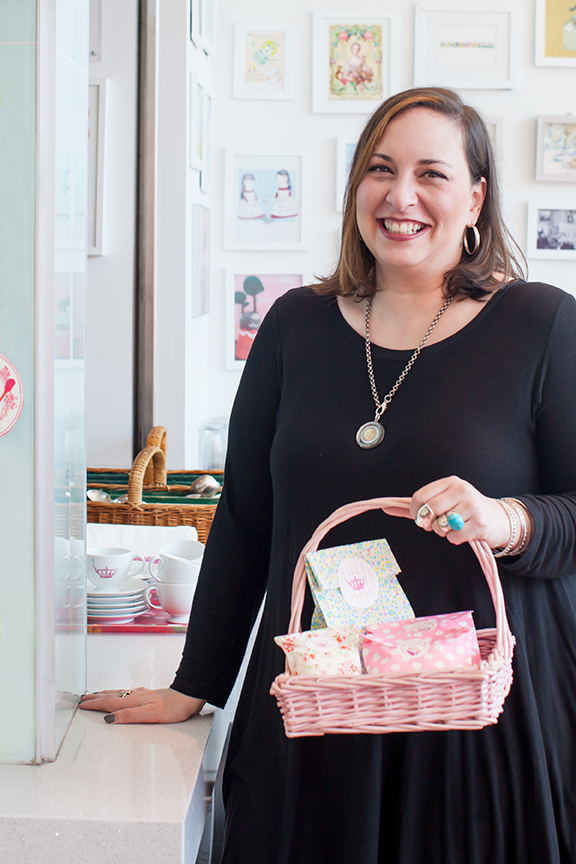 Elissa
Party Gal & Favour Expert!
Elissa was only supposed to stay through the holiday season to help with the bookings for our Holiday teas at The Sir Francis Drake but when we realized, not only has she got unending patience on the ol' dog & bone (Cockney for telephone) she is also a dab hand at crafty pursuits and can tie a mean bow. That was two years ago and we won't let her go!  Elissa moved out to San Francisco from Baltimore where she was in charge of membership and visitor's services at the Walters Art Museum. This was fantastic news as it means she can keep Amy on track with all the private party stuff. Amy is apt to digress in a million directions the minute she sees anything shiny or a squirrel, so thank goodness Elissa helps her stay focused!!